Meet the Pediatric Dental Team – St. Catharines, ON
Highly Experienced in Helping Kids
Smile
Coral Kids Dentistry & Braces doesn't employ just any dental team. We make sure our team members are trained to work with kids specifically and understand the importance of maintaining a pleasant and welcoming dental office environment. As you'll learn below, our pediatric professionals hold many years of education and real-world experience helping children achieve healthy smiles. We encourage you to read more about them ahead of your next appointment!
Debbie
Front Office Administrative Assistant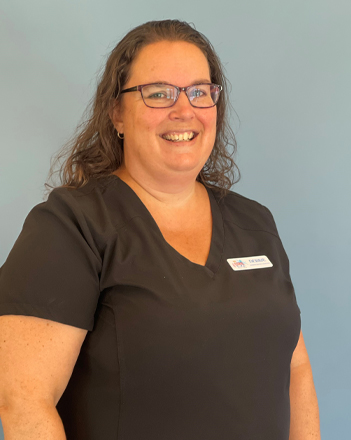 Debbie is a graduate of the Medical Front Office program at Niagara College and is most often one of the first smiling faces you see when you enter the dental office. It is very important for her that every patient and their family that walks into Coral Kids Dentistry & Braces feels welcome and comfortable.
When she is not in the dental office, Debbie enjoys spending time with her family camping and relaxing on the beach. They are a big sports family so they will often be found at a baseball diamond, soccer pitch or hockey arena.
Mya
Certified Level II Dental Assistant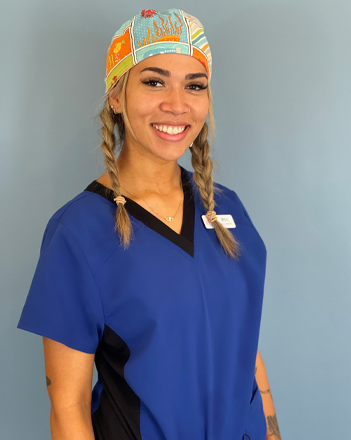 Mya attended the Dental assistant program at Niagara College where she graduated in 2019. Mya enjoys working at Coral Kids Dentistry & Braces because of the team, supportive atmosphere, and her love for children. It brings Mya joy to be part of the children's first dental visits as she wants to leave them with a positive experience. Mya has a calm demeanour about her which allows the children to feel comfortable while still experiencing an appointment full of fun, and she strives to give not only the children but the parents a 5 star experience. Somethings you may not know about Mya is that she has played soccer the majority of her life and she is a fierce competitor, and enjoys a challenge. Mya's leisure time is spent hanging out with family and friends, and enjoys training her dog Loki.
Brandy
Dental Assistant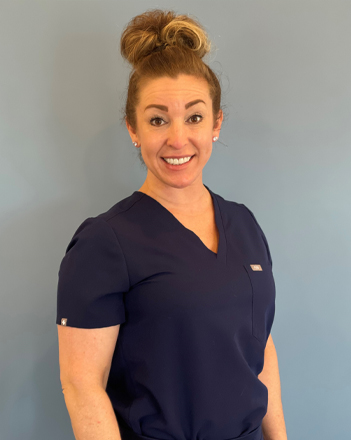 Hi friends! My name is Brandy. In 2001 I graduated from Niagara College as a Level 2 Dental Assistant. For nearly 20 years I have been helping create smiles across the Niagara and Hamilton Regions. What I love most about Coral Kids Dentistry & Braces is that we work as a team to ensure each child has a positive experience. It's such an amazing feeling to see a child who is apprehensive, leave our clinic with a smile, a sense of confidence...and a popsicle! I really wish my children had Coral Kids Dentistry & Braces when they were young! In my free time I enjoy being at the gym and spending time with family and friends!
Sydni
Dental Receptionist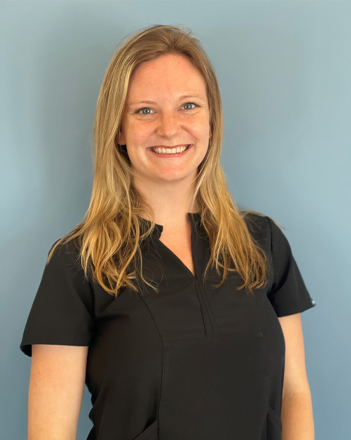 I am the newest addition to the Coral Kids Dentistry & Braces crew. I graduated in 2018 at the Ontario College of Health and Technology for Medical and Dental Administration. I have found such a love and at home feeling at Coral Kids Dentistry & Braces with the help of this amazing team I consider family. Working with kids has always been a passion of mine and I am so thankful to have it as a career. Being on the front line with the kids makes my day and I love meeting all the smiling faces. In my spare time I like to cook for my family and spend time with my dog Knoxx. I also enjoy working with flowers and making beautiful arrangements on the side. In the summer you will always find me sitting by the pool or at the beach with my friends.
Kristina
Registered Nurse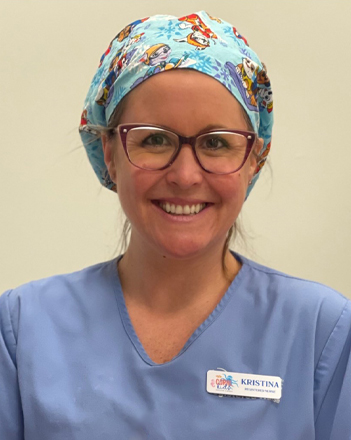 I'm graduated with a BSCN from York University in 2007 and a MN from Charles Sturt University in 2015.
I love working at Coral Kids Dentistry & Braces because of the staff! Together we make a great team and we care for the kids as if they were our own. The dental office manager has worked hard to create a beautiful, child friendly space, that makes kids feel welcome and engaged while visiting us at Coral Kids Dentistry & Braces. I love the environment and seeing the kids enjoy it too.
Hidden talents: I have healing hands and a heart full of compassion. I love healing crystals and making bracelets to bring happiness and well-being to my friends and family. Im currently enrolled in a Holistic Health Nurse and Coach Certification and love sharing my creativity and knowledge with everyone and anyone!! Sharing is caring :)
Deidre
Office Manager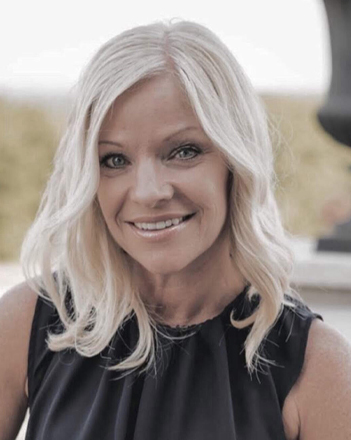 Deidre has held different positions within the dental industry. After graduating from Niagara College's Medical Records Technician program, she completed her education in Dental Assisting from Career Canada College and finally went on to receive her Level II Preventative Dental Assisting Upgrade from Western University.
The most important thing to Deidre when it comes to patient care is to have all patients and their families trust her with their concerns and questions. It is her goal to make sure everyone feels comfortable and enjoys a five-star experience when in the Coral Kids Dentistry & Braces dental office. She also believes in empowering anxious patients to achieve confidence in themselves so that they can grow, and in time, not be afraid of the dentist.
Outside of work, she enjoys going up North to her family cottage, travelling, hiking, working out, decorating cakes and cookies as well as watching basketball and hockey. Overall, she just loves spending time with her beautiful family and friends!
Kayla
Certified Level II Dental Assistant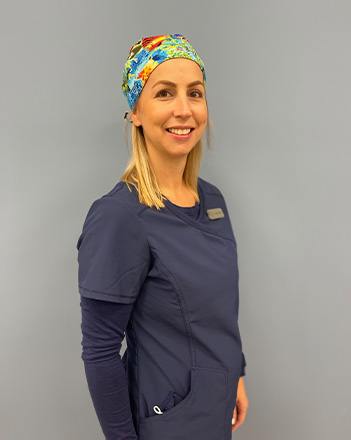 After graduating from Don Bosco Catholic Secondary School, Kayla attended George Brown College. Today, she has more than a decade of experience in the dental field! Since joining our team in 2022, she's loved helping to create healthy, happy smiles and working with an amazing team that works together to provide the best possible care.
Kayla grew up in Toronto, and she moved to the Niagara region a few years ago. At home, she has a husband, two young children, and a dog. When she isn't doing activities with her kids, she enjoys baking!
Lisa
Registered Nurse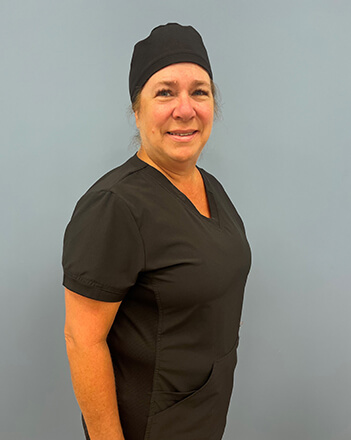 Lisa is originally from Montreal! In addition to studying at St. Lawrence College, she is certified in BLS and PALS. When asked about her favorite part of her job, she shared that it's providing excellent care to our pediatric patients.
Lisa has been married for 30 years and has two grown daughters and one very cute toy poodle. Her hobbies include taking long walks, reading, and watching hockey and football. Here's something you may not know about her: she has traveled to Russia!
Amelia
Dental Hygienist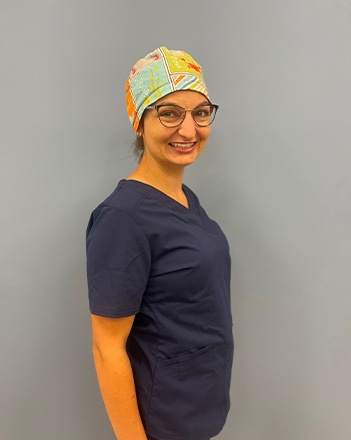 Originally from Niagara Falls, Amelia completed her studies at Niagara College. Now, she has 11+ years of experience in the world of dentistry! Throughout that time, she has enjoyed helping children feel comfortable, seeing them leave with a smile, and helping apprehensive kids grow to love visiting the dentist.
Amelia and her husband have two active little boys. She loves spending her free time watching them play hockey and baseball, going to the cottage, and gardening. Here's something you may not know about her: she enjoys cooking and baking!