Special Needs Dentistry – St. Catharines, ON
Going Above & Beyond For Special
Smiles
The last thing you should have to worry about is bringing a special needs child to the dentist, which is why our dental office is here to make sure both you and your child have a great experience at every appointment. Our dental team has worked with special needs children for years, and we're ready to help you and your child feel right at home while we give them the bright, healthy smile they deserve. Keep reading to learn more about our commitment to providing exceptional special needs dentistry in St. Catharines, ON.
Why Choose Coral Kids Dentistry & Braces
for Special Needs Dentistry?
Led by Certified Pediatric Dentist
Dental Anesthesiologist on Staff
Fun, Caring, & Compassionate Team
The Importance of Dental Care for Kids with Special Needs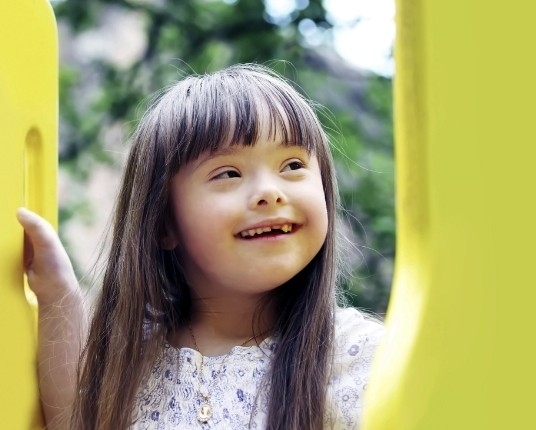 Children with a wide variety of special needs tend to suffer from much higher rates of cavities, gum disease, and tooth loss compared to the average population. To make things more complicated, they are also more prone to dental anxiety. A compromised smile can make existing health issues much worse as well as impact a child socially, which is why maintaining a consistent oral care routine, both at home and in the dental office, is so important when it comes to their quality of life.
How We Help Children with Special Needs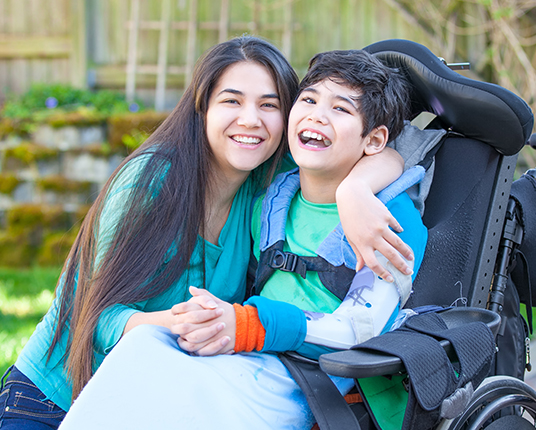 Firstly, we take the time to listen to parents so we know how to accommodate their child. We always go at a child's pace and are happy to make adjustments as necessary to keep them comfortable. In addition to providing care in the dental office, we can also work with the parent and child to take steps toward establishing a great oral hygiene routine at home to prevent issues down the road.
How Sedation Dentistry Can Help
Going to the dentist can be scary for special needs children, and for those with certain physical and sensory issues, it has the potential to be extremely uncomfortable as well. Sedation is not only able to calm a child's mind, but their body as well, ensuring they can relax and will be more cooperative. This makes the visit more pleasant and allows our team to work efficiently and accomplish more in a single visit, helping the parent and patient get the most out of their time with us.