Orthodontics – St. Catharines, ON
A Smooth Path To a Straight
Smile
Orthodontics can accomplish much more than simply straightening teeth, particularly for children. In addition to giving them an attractive smile that boosts their confidence, orthodontics can also reverse bite problems that cause difficulties with speaking, eating, and breathing. And, when started early, it can even prevent more serious orthodontic issues from happening in the first place. To learn more about your child's options for orthodontics in St. Catharines, ON at Coral Kids Dentistry & Braces, contact us today!
Why Choose Coral Kids Dentistry & Braces
for Orthodontics?
Start-to-Finish Childhood Orthodontics Provided In-House
Led by Board-Certified Pediatric Dentist
Fun, Colorful, & State-of-the-Art Dental Office
When Should Your Child See an Orthodontist?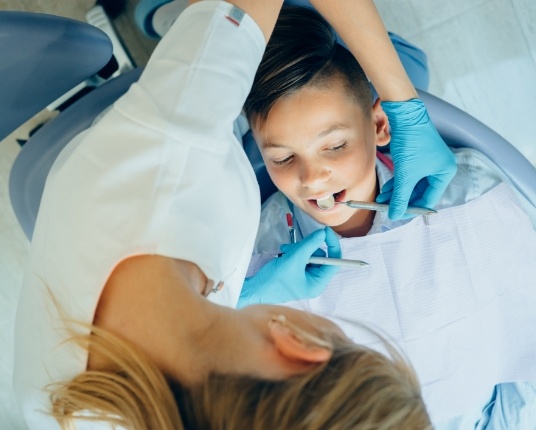 Ideally, every child should receive an orthodontic evaluation around the age of seven, which is when the baby teeth should be falling out and the adult teeth are on their way. This allows the dentist to spot existing issues as well as signs that others may occur in the future to determine if treatment is necessary. If your child is younger or older than seven, you should still bring them in if you notice they have obviously crooked, crowded, or gapped teeth or a bite that doesn't come together evenly.
Traditional Braces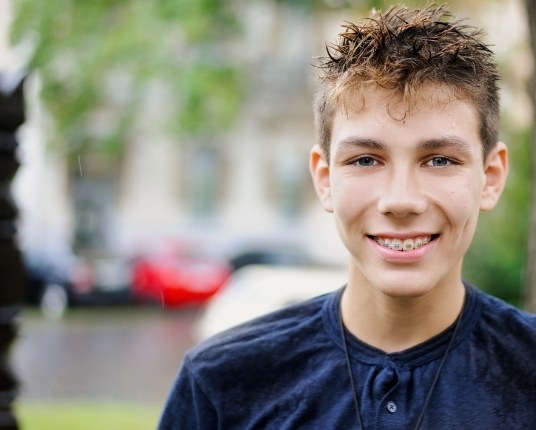 Braces have changed a lot since you were a child! While they still use a system of metal brackets and wires to move the teeth, they are now smaller and more comfortable than in the past. Braces are great for children not only because they are durable and affordable, but because they are affixed to the teeth, it's impossible for a child to "forget" their braces. They can be used to reliably fix simple and complex issues alike, plus our team can adjust them over time so they perfectly suit a child's needs.