Advanced Dental Services & Technology – St. Catharines, ON
Technology Designed with Comfort in
Mind
Whether someone is scuba diving or going to the dentist, technology can make a big difference in their experience! So, the team at Coral Kids Dentistry & Braces uses state-of-the-art equipment that not only makes our care accurate and precise, but also consistently gentle. To learn a little more about some of the devices we'll use to take care of your child's smile, read on below.
Digital X-Rays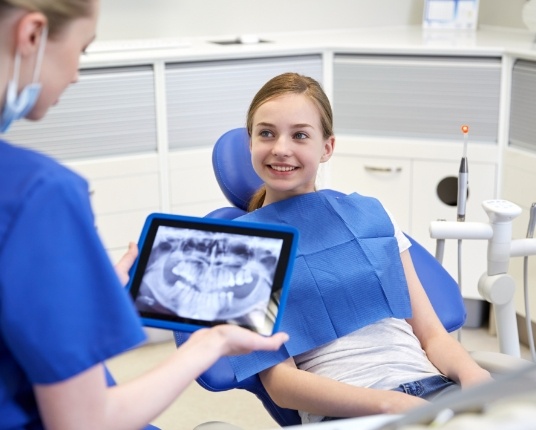 X-rays enable our team to look below the gum line and see the hidden third of the teeth. This way, we can spot potential problems like cavities and infections before they cause major pain or damage. Compared to film, digital X-rays not only produce sharper images, but only take seconds to do so. Plus, they emit 80-90% less radiation, which helps our parents (and team!) breathe a little easier.
Soft Tissue Laser Dentistry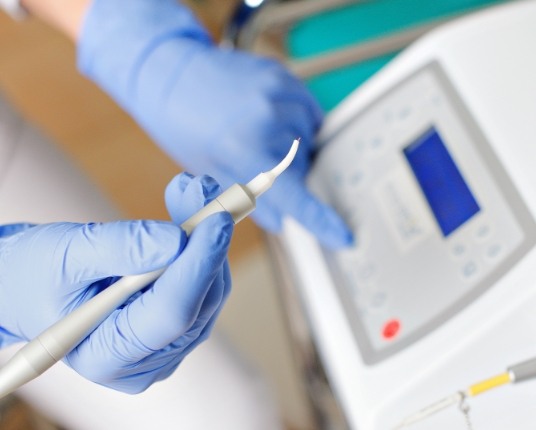 For children with lip and tongue-ties, the solution used to involve removing the excess oral tissue with surgical scissors. Seeing as how the procedure was often performed on infants, it wasn't exactly pleasant! That's why our team now uses a soft tissue laser to complete all of our frenectomies. It's fast, precise, and so comfortable that even the littlest patients can easily stay relaxed throughout the process.