Newborn First Visit – St. Catharines, ON
Give Your Baby's Smile The Best Start in
Life
The first baby tooth is always so exciting to see! But it can also bring concerns and questions, especially for first-time parents. At Coral Kids Dentistry & Braces, our talented team is happy to provide you with plenty of answers. Here is some important information about how to keep your young child's growing smile on the right track. If you'd like to talk to someone, don't hesitate to give us a call!
Your Infant's First Visit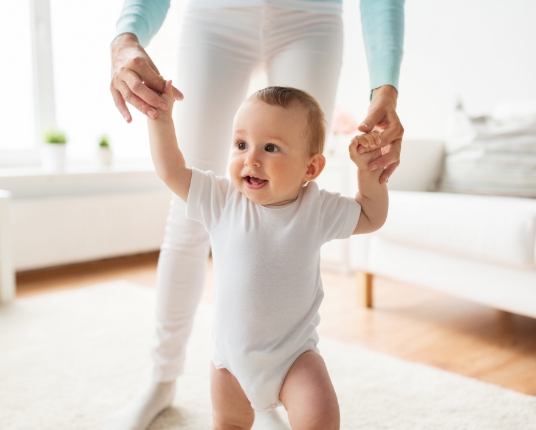 Many infants seem to struggle with breastfeeding, are abnormally fussy, and/or suffer from digestive problems. These are common signs that your son or daughter has a lip or tongue tie, which involves the presence of thick and/or overgrown oral tissues that restrict important mouth movement. If you suspect that your baby might have this problem, call us to schedule a first appointment! We can take a close look at their little mouth and talk through possible solutions.
Preventive Dentistry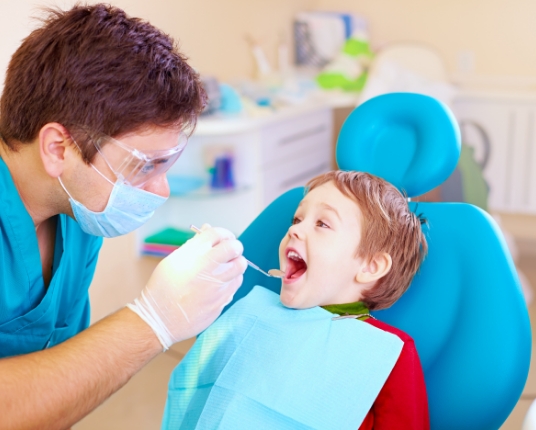 Generally, our team recommends that children visit the dentist's office twice a year for critical preventive care after they grow their first tooth OR after their first birthday, whichever comes first. We will thoroughly review their existing teeth and gums and take note of decay or other troubling signs as early as they appear, which results in easier treatment. Above all else, we want you and your little one to be comfortable!
Learn About Preventive Dentistry
Fostering Good At-Home Oral Hygiene Habits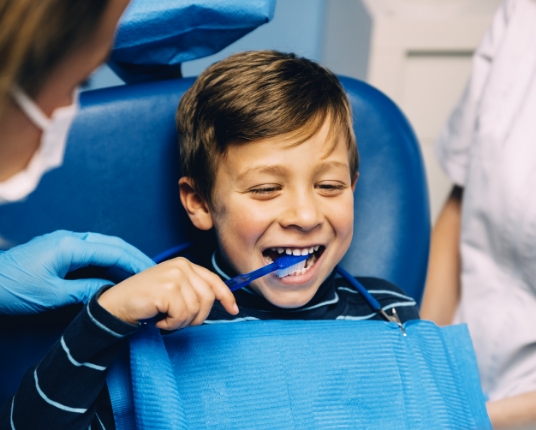 While in-office appointments play an important role in early oral health, building strong at-home habits are also critical! While your baby is definitely too young to look after their own teeth, we can provide recommendations to parents for gentle care they can perform themselves at this early stage of life, followed by updated guidelines for every new, exciting milestone until your son or daughter is brushing and flossing all on their own! Above all else, we want to help our special patients develop a strong, positive relationship with oral hygiene for life.
Thumb, Finger, & Pacifier Habits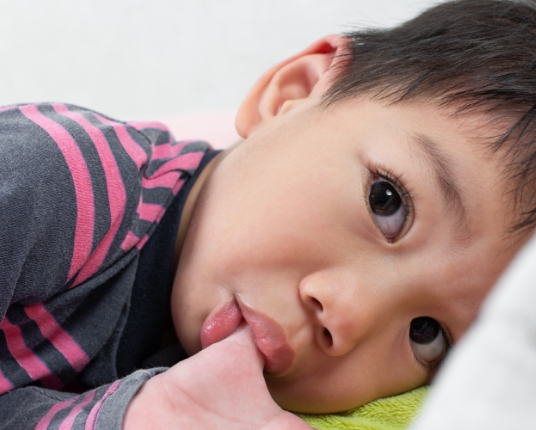 Thumb-sucking is extremely common and very natural. It helps young children feel at ease and safe! However, it is important for parents to keep a close eye on this habit and make sure that it doesn't go on past the age of two. If your little one is still regularly sucking on a thumb, finger, or pacifier at this stage, please let us know. This constant oral pressure can start to alter their mouth and negatively impact their developing bite, which might require orthodontic treatment to correct later down the road. Thankfully, Dr. Rullo has great tips about how to stop this habit in its tracks!
Teething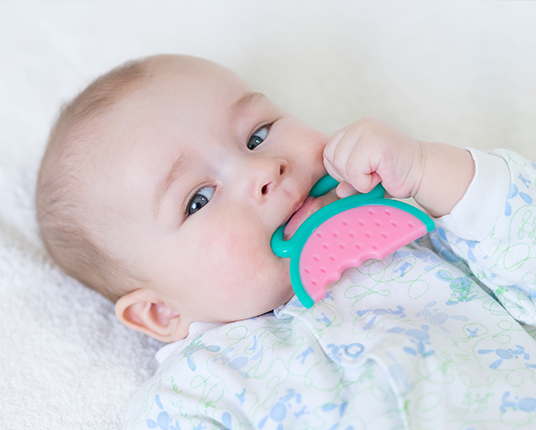 Your baby's teeth will be gradually growing in over a period of a few years, which can lead to uncomfortable "teething" symptoms. Some common signs include gum inflammation, rashes around the mouth, excessive drooling, a loss of appetite, and constant ear and/or gum-rubbing. Thankfully, there are ways to help your child feel comfortable during this period, and we can talk you through some tips. Cold, wet washclothes and teeth rings can make a world of difference!